Summer in the City
Hot town, summer in the cityBack of my neck getting dirty and grittyBeen down, isn't it a pityDoesn't seem to be a shadow in the cityAll around, people looking half deadWalking on the sidewalk, hotter than a match headBut at night it's a different worldGo out and find a girlCome-on come-on and dance all nightDespite the heat it'll be alrightAnd babe, don't you know it's a pityThat the days can't be like the nightsIn the summer, in the cityIn the summer, in the city
- M. Sebastian
I spent the better part of this last summer waiting for school to begin again. Most of my time was spent getting ready for my second semester at UWEC, and the rest was actually, for the most part, quite boring. I did take to walking around my new home of Oak Lair (not it's real name) and sometimes taking a few photos. That's pretty much what this article is about. :)
Many of you have already seen the only real excitement that I had this summer. If not, check out my previous entry. I'll remember the river float fondly, we all had such a good time.
Otherwise, I did watch quite a few Brewers games, and they tended to win. This now being late September, however, now they're not doing so good. It sort of doesn't matter, because school is now taking up an awful lot of my time. I've barely had time to process this blog and make any entries. However, I have to do this now, because I've already got two more posts planned; our first two field trips out to Lake Wissota, and our first REAL BIG field trip up to northern Wisconsin and the UP of Michigan. Anyway, this whole post is just to catch all of you up with where I'm at in life, right now.
Like any summer, it was hot here. However, it was an average summer; maybe a little on the coolish side, this year. We had a few thunderstorms pass through, but no real bad weather to note.
For the most part, these are just captioned photos taken this summer (well, one from late spring) here in town. I think that my digital camera sure makes my photography look good, but, understand - it's mostly the camera (and the subjects) - and not the operator that makes the difference here. :) Anyways, enjoy!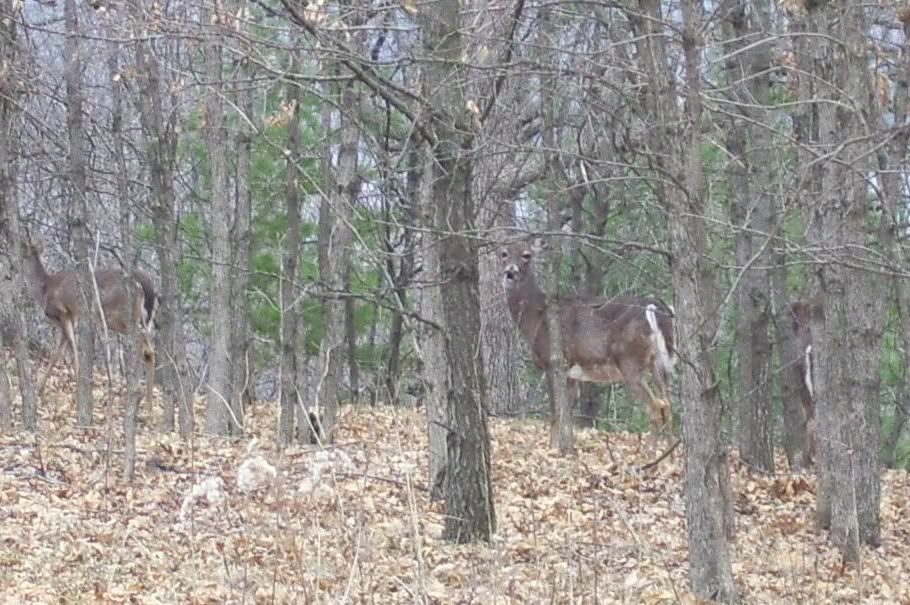 This one is taken from the top of a local high point called Mount Tom. Like most of western Wisconsin, there are a lot of whitetails in town.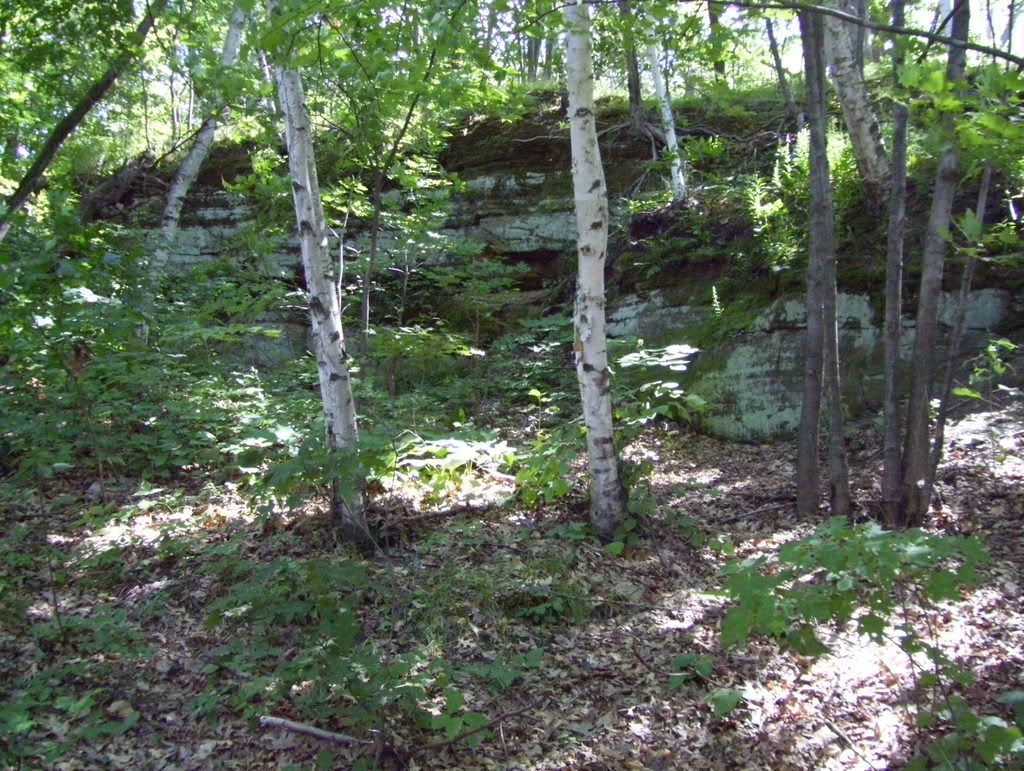 Another high point in town is a place called Mount Simon. This is a photo from my climb to its summit.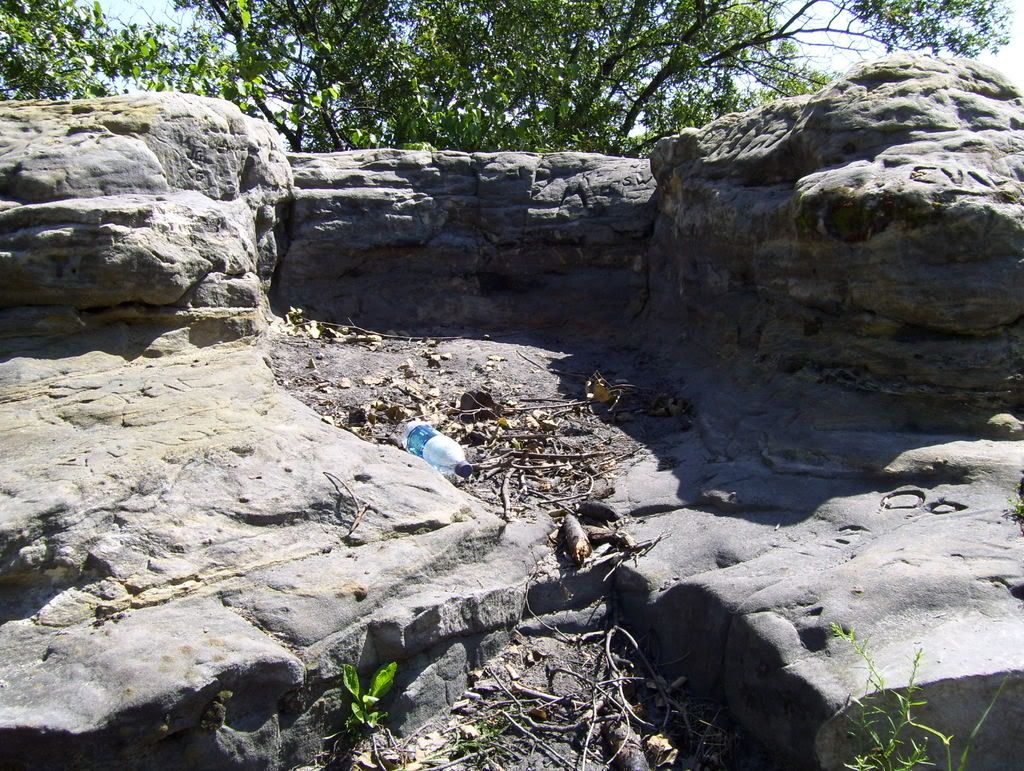 This is what the summit looks like. Evidently, it's a fairly-secluded place for the local kids to party. :)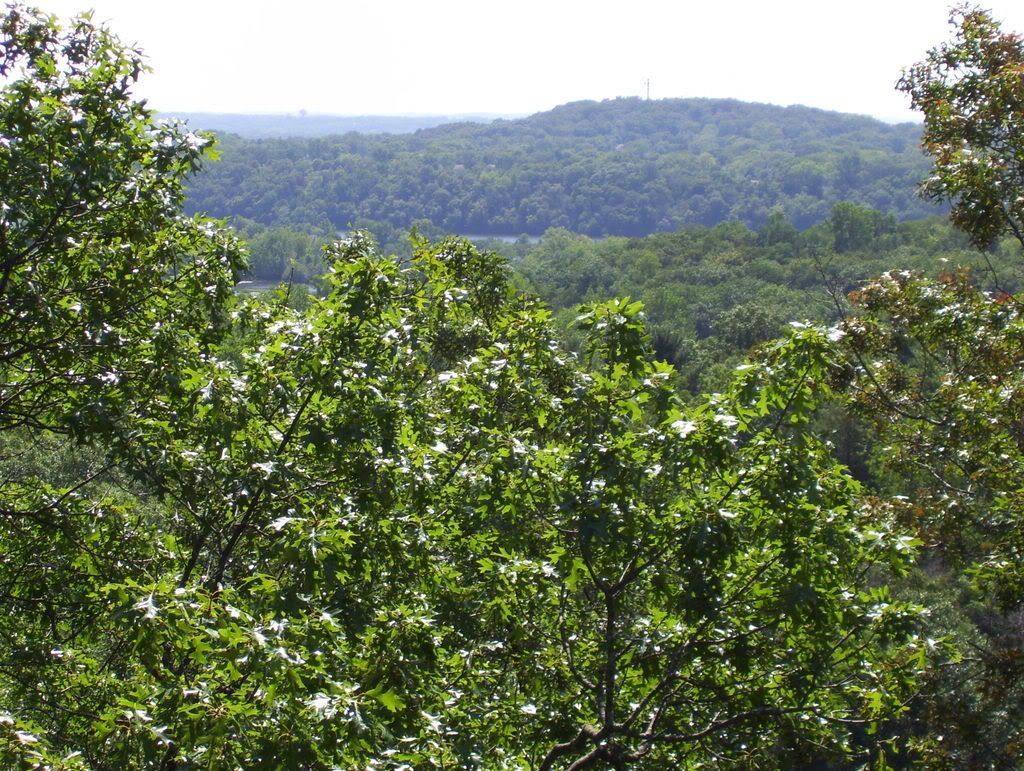 This is a nice shot of one of the views from the summit.
Not too far from Mount Simon is the small lake formed behind the Chippewa River dam in town. It's called Dell's Pond, and the fishing is supposed to be pretty good.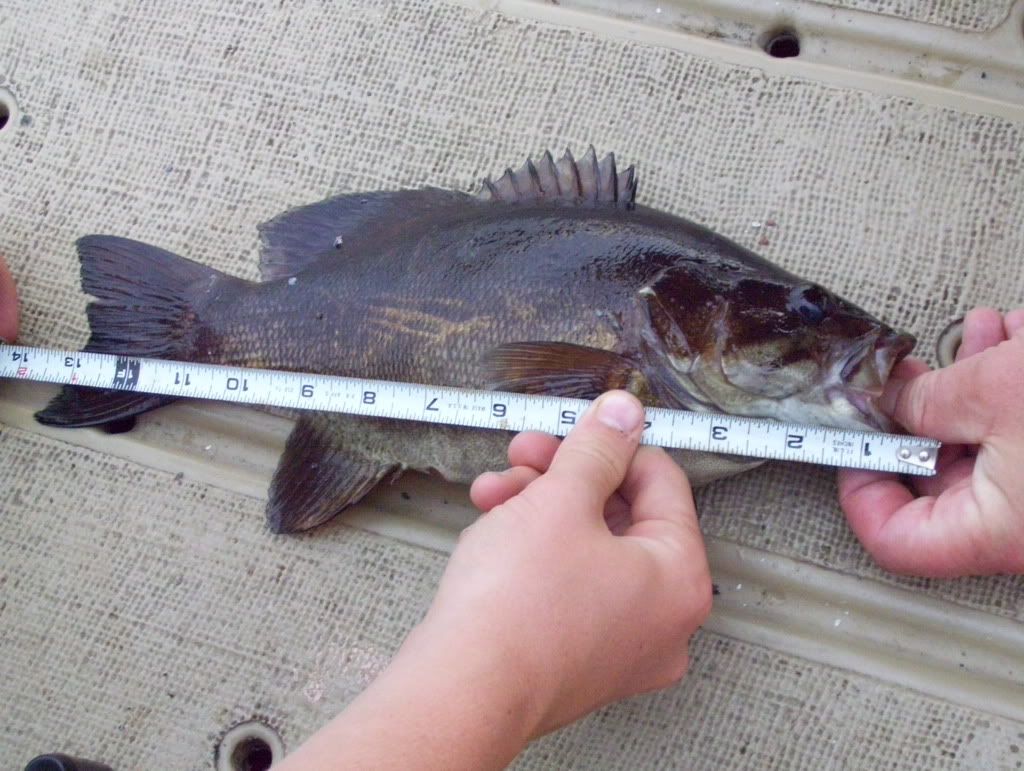 A nice 13+" smallmouth taken from the Dell's Pond dock. Decent. :)